News
M-Theory Audio - IMMORTAL GUARDIAN New Single "Roots Run Deep" ft. Ralf Scheepers (Primal Fear)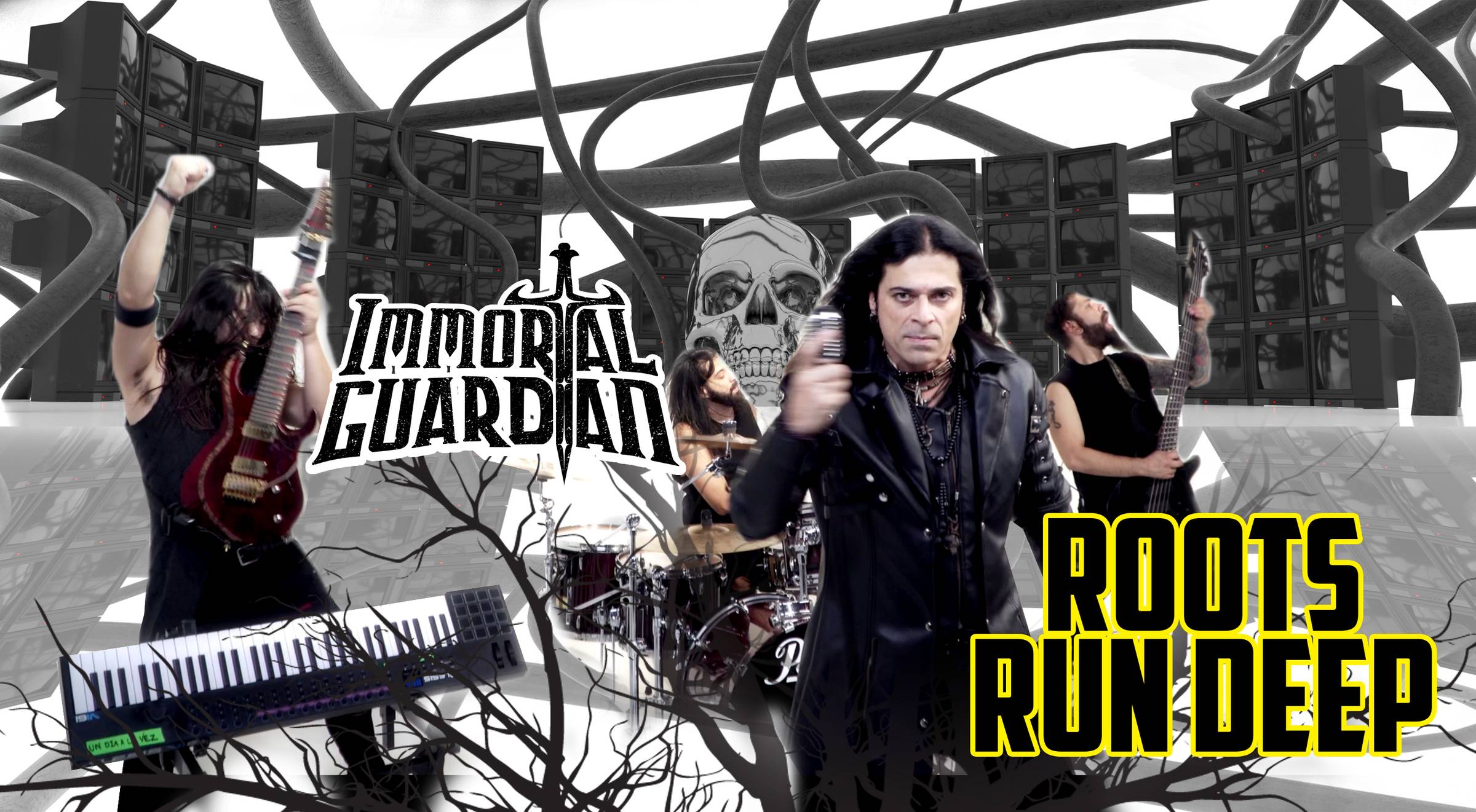 Hotly anticipated Power/Progressive Metal band IMMORTAL GUARDIAN continue building the anticipation for their next opus, sporadically issuing new material as it completes as we head towards a late summer release of the band's next full album. Today, the group unveils "Roots Run Deep" along with a corresponding music video. To heighten the experience the group has enlisted the services of famed vocalist Ralf Scheepers (Primal Fear, ex-Gamma Ray) who guests alongside IMMORTAL GUARDIAN singer Carlos Zema.
Recording independently and remotely the quartet is assembling the follow-up to 2021's successful 'Psychosomatic' track-by-track and sharing the material as it completes, along with visually captivating music videos, that again the self-contained group produces themselves. Check out "Roots Run Deep" on all streaming/download services (Spotify), or watch the clip below. 
Heavy topics are not unfamiliar to Immortal Guardian whose previous album focused on the Covid pandemic, likely the first full album to be thematically linked to the disease and its effect on the globe and its people. In the past year, Immortal Guardian has revealed four other brand new songs including "Perfect Person," "Ozona," "Echoes" and "Southern Rain" forming a basis for their next conceptual piece, 'Unite and Conquer.' The band will continue to share new material as the creative process proceeds to build up to a new full-length album planned for late summer 2023. Watch for pre-orders soon for CDs and limited-color vinyl variants. More info will be released by Immortal Guardian and M-Theory Audio in the weeks and months to follow. https://www.facebook.com/igmetal/.
IMMORTAL GUARDIAN is:
Gabriel Guardian – guitars/keyboards
Carlos Zema – vocals
Justin Piedimonte – drums
Joshua Lopez – bass